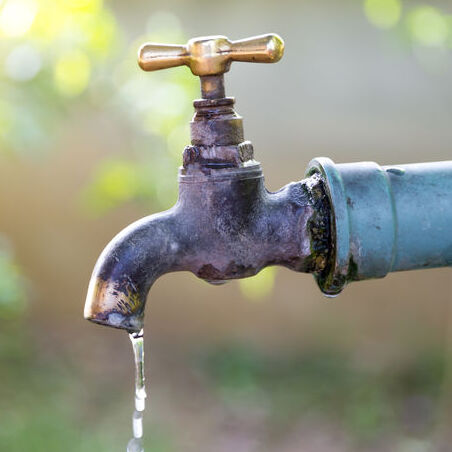 Are You In Need of Outdoor Faucet Repair? Call Crystal Clear Plumbing
Your outdoor faucets perform an important service. Whether you are gardening, watering the lawn, or filling a kiddy pool, you can reasonably assume that your outdoor faucet is going to be an important part of the process. But what happens when your outdoor faucet is leaking or is showing imminent signs of disrepair? Your first call should be to Crystal Clear Plumbing. Our insured and bonded plumbing professionals have many years of cumulative experience and would be happy to diagnose what problems are ailing your outdoor faucet. We are proud to serve the community with outdoor faucet repair in Crystal Lake, IL. If you would like to reach our friendly plumbing company, you can give us a call at 815-459-4876.
Our Team Would be Happy to Install Your New Outdoor Faucet
While our team would be happy to repair your outdoor faucet, if you would like a new outdoor faucet installation, we are happy to help. Our strength lies in plumbing labor. Thus, if you have purchased a new faucet and need a plumbing authority to provide the labor to install it, our company is perfectly suited for the job. While plumbing may seem like a DIY project or a task to hand over to a handyman, please allow us to inform you that plumbing is extremely serious and should only be reserved for the professionals. If anything were to go wrong, you would want an insured plumbing professional on hand to assist. We take your plumbing seriously, and you should as well because the integrity of your home matters. As a matter of fact, our plumbing services extend to gas lines and sump pumps, so please don't hesitate to give us a call for a consultation.
We Provide New Construction Plumbing Rough Ins and More
The real backbone of plumbing services is the construction, installation, and maintenance of plumbing systems. These critical factors are what we specialize in at Crystal Clear Plumbing. When you design the specifications concerning your new remodel or construction, we have the tools and expertise to perfectly streamline your underground plumbing system. The best way to get in touch with us is to give us a call at 815-459-4876.
If you are in need of outdoor faucet repair in Crystal Lake, IL, there's no plumbing company better than Crystal Clear Plumbing to help you. Please reach out to us today at 815-459-4876 for all of your plumbing services.
plumber