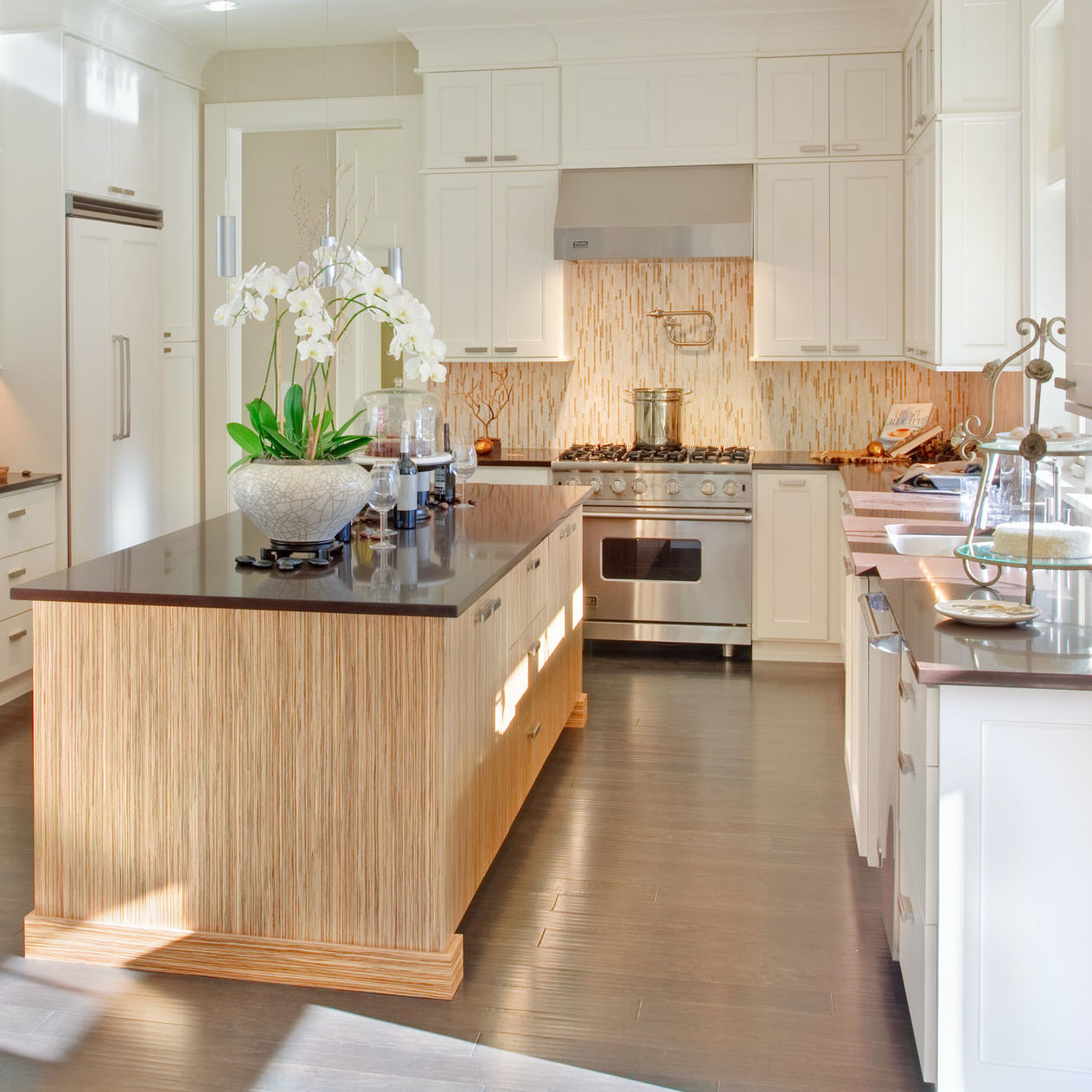 We Provide the Plumbing Labor to Make Your Kitchen Work
Kitchens are what sell houses. Prospective homeowners flip through listings, often first looking at the home's exterior and then click through until they see the kitchen. It makes sense. We spend a lot of our time at home in our kitchens cooking, cleaning, and doing meal prep for the week. It's where we gather to chat with friends and family. It's often the center of a home. These days, kitchen remodels are in high demand because homeowners want to update older fixtures, countertops, and appliances to make kitchens more spacious. However, it is important to remember that your plumbing is what matters most when it comes to your dishwasher, your kitchen sink, and your drains. When homeowners in Crystal Lake, IL need a kitchen remodeling expert, they call Crystal Clear Plumbing. Our team of experienced technicians can install and repair your kitchen plumbing to elevate your kitchen and improve your plumbing performance.
To hear more about our kitchen remodeling work in Crystal Lake, IL or to schedule an appointment, call 815-459-4876 today!
Your Kitchen Remodeling Options
Kitchen remodeling is so much fun because there are a million different options. You get to create your own space and see your vision of a dream kitchen come to life. A great kitchen starts with its plumbing system. Beneath that lovely granite or quartz, and behind those high-end stainless steel appliances, are pipes and other plumbing system components that make a huge difference when it comes to performance. We understand that you need and want a space that will function efficiently. There is no greater hassle than a garbage disposal that won't work or a dishwasher that won't operate. That's why we're here. You can rely on our team to help with the most important part of the remodeling process, which is with your plumbing lab or. We want you to feel completely satisfied with our results, so we keep you in the loop from start to finish. It is our goal to help you, so let's get started today.
We Bring Decades of Plumbing Experience To Your Remodel
At Crystal Clear Plumbing, we staff the most diligent and experienced plumbers in the area. Our team would be happy to put our expertise to the test to make sure that your faucet runs smoothly and your garbage disposal is properly installed. We would even be happy to help you with your gas lines, providing the expertise and safety you expect and deserve.
Your Pipes Matter
Most kitchen remodeling effort goes into what's on the surface. You want the right countertop grain or the island to be in the right position. However, kitchen remodeling also needs to focus on running the pipes to the correct areas and making sure that all the water line connections are secure. When your drains run free and clear, you'll be happy you selected the most professional plumbers for the job. You'll love walking into your kitchen every day. Small tasks like turning on the sink or running the dishwasher will be a joy because they're so easy and reliable.
We Are the Preferred Local Plumber
As a local business, Crystal Clear Plumbing is committed to helping property owners in Crystal Lake, IL with fantastic plumbing labor, installation, and repair at affordable prices. We know what you, our clients expect, and do what it takes to deliver. Our entire team has the experience to make kitchen remodeling in Crystal Lake, IL a pleasure, and to make your kitchen work better than it ever has before.
Call 815-459-4876 today to hear more!
plumber
plumber
plumber
plumber