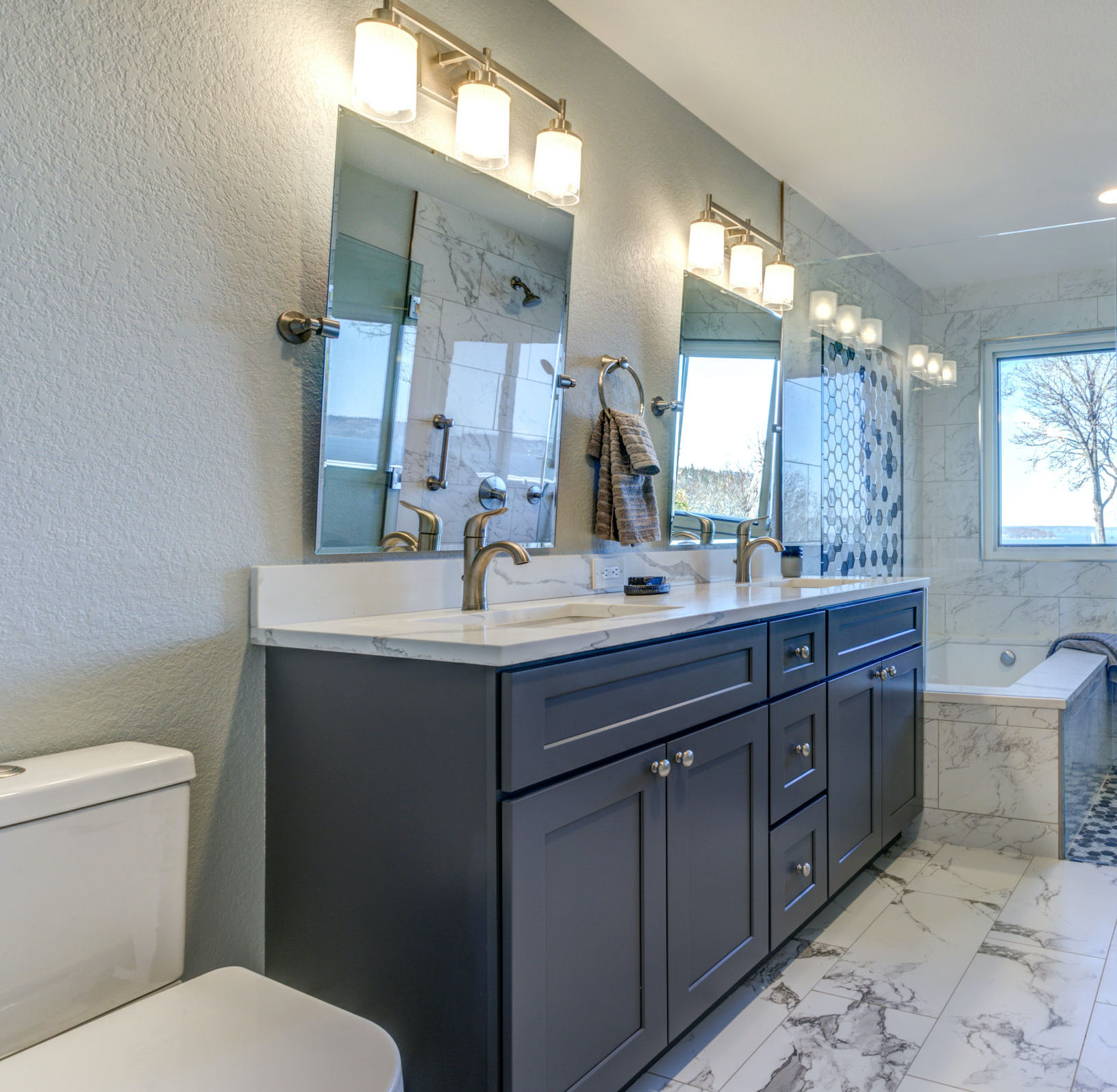 Make Your Bathroom Shine with Expert Plumbing
Bathroom remodeling is a favorite project of homeowners around the country. Every year, it consistently ranks among the most frequent remodeling projects because bathrooms are a small space where a little work goes a long way. Even small remodeling tasks can completely change the way your bathroom looks and feels. Our primary job is to make sure that all of the plumbing in your home is perfectly situated. People love bathroom remodeling because they are cost-effective projects that deliver great results. But they don't always hire the best plumbers, and that is where we can step in. Bathrooms also offer homeowners a great return on investment because every dollar spent on a good remodel will increase the value of your home. For the best bathroom remodeling in Crystal Lake, IL, homeowners can turn to Crystal Clear Plumbing. We're experienced local plumbers who would be happy to work with your general contractor to make sure that your new bathroom is a success. We offer the right mix of value and quality to get your bathroom looking amazing!
Call 815-459-4876 today to ask about bathroom remodeling and to schedule an appointment with one of our expert plumbers.
Our Bathroom Remodeling Options
We're passionate about bathroom remodeling because we love bringing our clients' dreams to life. No two remodels are the same. Little details can be changed that make a world of difference. Our number one priority is to provide the plumbing labor that you need for your bathroom remodel. Here are some of the remodeling options you should consider:
Pipe Installation – Pipes are designed to last for years, but they need to be maintained and some pipes need to be replaced to ensure high-performance lasts. Don't make the mistake of remodeling your bathroom surfaces without addressing the underlying plumbing system that makes a bathroom work. At Crystal Clear Plumbing, we have a huge selection of pipes and plumbing components to get your water pressure right for years to come.
Eco-Friendly Options – Managing water supply and waste is a huge concern for many homeowners in Crystal Lake, IL. We have plumbing solutions that can save you money on your utility bills by making sure you're only using the water you need.
Expert Installation Services
When you take on a bathroom remodeling project, you want to keep life easy. The last thing you want is a bathroom out of commission for months. The plumbing experts at Crystal Clear Plumbing know what it takes to get remodels done on time with the right attention to detail on toilet installation and more. We'll dispatch the resources necessary to manage your remodel efficiently, so you can start enjoying your new bathroom sooner rather than later.
We Provide the Plumbing Labor You Need
We're a local full-service plumber. We know what it takes to serve homeowners and commercial property owners in our community. We take pride in our short response times and high work quality. With Crystal Clear Plumbing, you get the best plumbing services in the area at incredible prices. Call us today at 815-459-4876 to hear more about our bathroom remodeling services in Crystal Lake, IL and to schedule an appointment to get this started as soon as possible. We're excited about what we can do for your bathroom today.
Sonny LaCavera
Install hall bath faucets
Sonny LaCavera
Install new bathroom vanity and faucet
plumber
Shower trim/ bathroom remodel
plumber
Shower trim/ bathroom remodel
plumber
Bathroom remodel, tub, toilet and sink
plumber
plumber
plumber
plumber
Faucet, toilet and bidet installation
plumber

Outstanding service and communication. We are very happy.