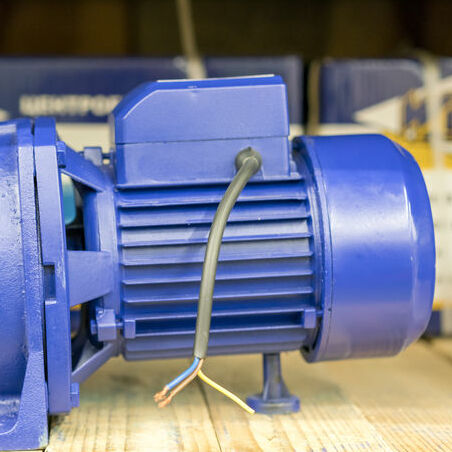 Sewage Ejector Pump Replacement and Installation
One of the most important services that your plumbing can do is funnel waste away from your sewage system, keeping your home clean and free of waste. Ejector pumps are precisely the tool for such a purpose. Ejector pumps, which are also called pump-up ejector systems, are used to transport waste materials when the plumbing is below the level of the septic tank. These ejector pumps are commonly used for bathrooms located in the basement of a home. If your ejector pump in Crystal Lake, IL has not been serviced in recent memory or is displaying problems, it is important for you to get it checked out by a plumbing professional. Our team is on standby. You can always reach us at our phone number, 815-459-4876.
Are You Wondering How Sewage Ejector Pumps Work?
If you haven't heard of the term 'ejector pump' but you know you have one in your home, it will be important for you to have further information available about this important plumbing pump. Ejector pumps are installed in homes that have basement bathrooms or laundry rooms. Ejector pumps work by pumping wastewater out of the basin and up to the level of the sewer or septic line. After the level of the basin goes down, the float drops back down and turns off the pump until the basin fills next time. Our team are very experienced and proficient when it comes to pumps, including sump pumps and backup batteries for sump pumps.
Our Plumbers are the Best in the Business
The best company to call if you need a new ejector pump is Crystal Clear Plumbing. Our team has had the privilege of assisting our community for many years. We're happy to help our customers with a range of different plumbing problems, and always have the same objective in mind, which is complete customer satisfaction. When you give us a call at 815-459-4876, you can expect the most courteous professionals to get you plumbing help straightaway. When your plumbing works properly, we know that we've done our job properly.
When you need a new ejector pump in Crystal Lake, IL, you can rely on our team first to help. We can consistently be reached at our phone number, 815-459-4876.
plumber
Electric pump replacement
plumber
plumber
Water line repair and ejector pp replacement
plumber