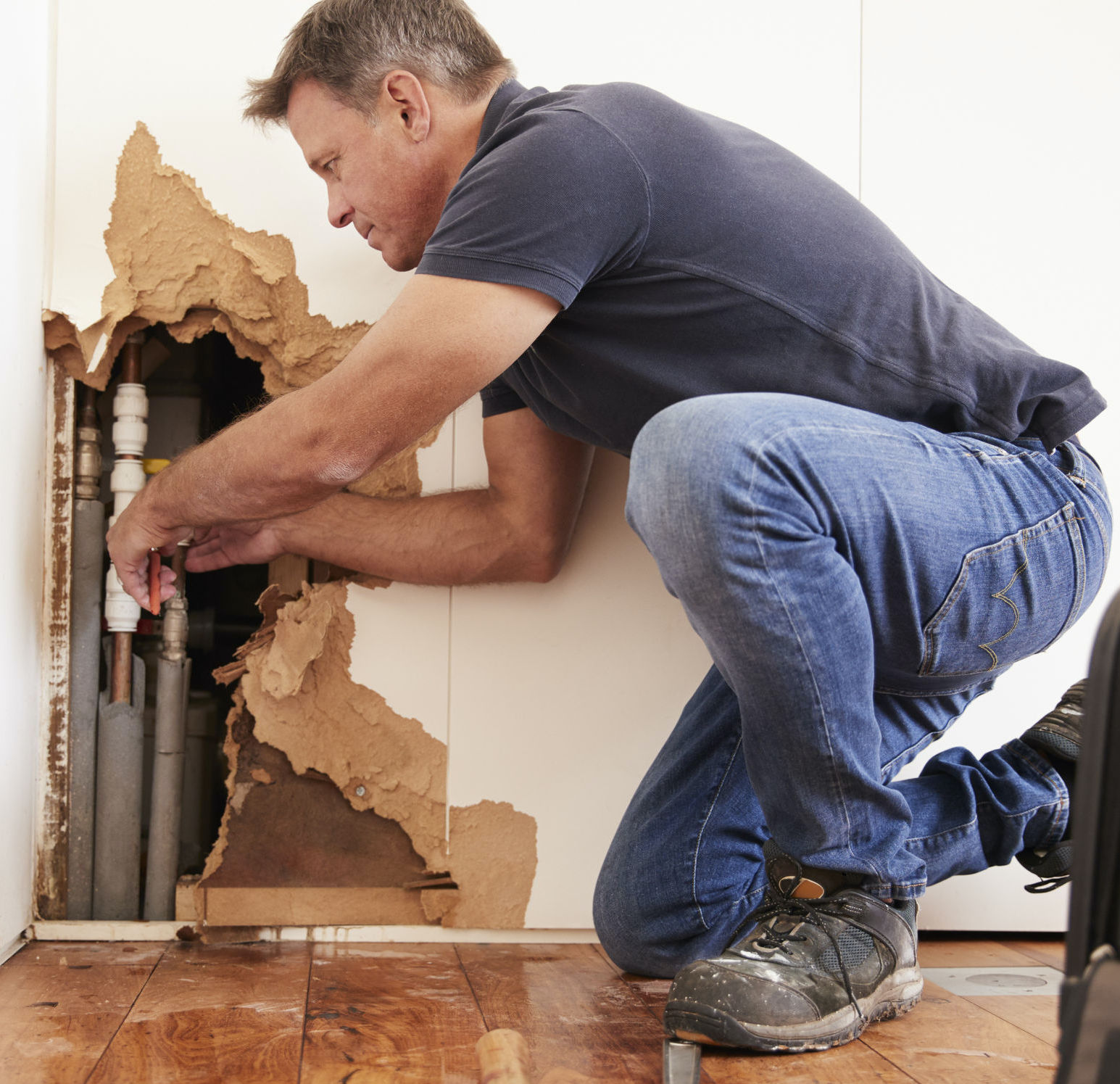 The Rapid Response Plumbers
Are you dealing with a plumbing nightmare and need help now? Get instant emergency plumbing repairs from ​Crystal Clear Plumbing in Crystal Lake, IL. We specialize in all types of emergency plumbing repair. If you need a gas line fixed or a toilet unplugged, we can handle it. If a pipe bursts or a faucet is backed up, we'll be there. The team at ​Crystal Clear Plumbing has built its reputation on delivering emergency repairs to residential and commercial property owners in our community with the speed and value you expect. You don't need to deal with the stress of a plumbing emergency by yourself. Get the support you need with the preferred local plumbing contractor.
Call us today at 815-459-4876 to get emergency plumbing repairs for your Crystal Lake, IL property done now. We'll get to you as soon as possible with solutions that work!
Excellent Emergency Plumbing Repair
As a local plumbing contractor, we meet many of our clients for the first time when they're dealing with a plumbing emergency. They're stressed about what's going on at their property, whether it's a home that's flooding or a business that faces the choice of having to close its doors to deal with plumbing issues. Owners are worried about disruptions and also whether plumbing problems will cause property damage that will be expensive to fix.
When you call ​Crystal Clear Plumbing, we'll dispatch a team to you the same day with the tools and training to handle any problem you're facing. As a local business, we're capable of adapting our schedules to respond to the most pressing cases. We won't leave you waiting for hours to deal with the stress of a plumbing emergency alone. Each of our plumbing technicians is equipped with the tools and training to handle emergency plumbing repairs. They'll get to you quickly, assess what's happening, and get started on the repairs.
Before you know it, your line will stop leaking, your sink will work again, and your toilets will flush. We'll get your plumbing system back to new and talk to you about anything else that needs completing to avoid any further emergencies down the road.
Preventing Future Plumbing Emergencies
One of the things we're most proud of at ​Crystal Clear Plumbing is the maintenance plans that we offer our clients in Crystal Lake, IL. If you own property, chances are that you will deal with emergency plumbing repairs at some point. It's part of owning a home or commercial property. The key to effective ownership is limiting those emergencies. We work with property owners on preventative maintenance plans to keep your plumbing in top condition and avoid sudden or expensive repairs.
Get peace of mind knowing your plumbing is in the best shape possible with our help.
Call for Fast Repair Response
If you're dealing with a plumbing emergency and need rapid repairs now, call 815-459-4876 today! Our team is standing by to help see you through any plumbing problem with the customer service and results you need. As a company, we're confident that we can manage your emergency plumbing repair in Crystal Lake, IL, and avoid property damage with fast solutions that work. Find out why so many property owners in the area count on us when they need emergency repairs. You'll be glad you did!
plumber
plumber
plumber
plumber
plumber
HOSE BIB REPLACEMENT WITH SHUT OFFS, ANGLE STOPS AND MORE
plumber
plumber
plumber

Very responsive, excellent work, great rates, friendly and professional service personnel. Would highly recommend using Crystal Clear Plumbing.